Cinnamon Groove
Member Since 28 Sep 2011
Offline
Last Active Dec 20 2014 08:39 PM
About Me
Me at Bronycon on Fox Red Eye.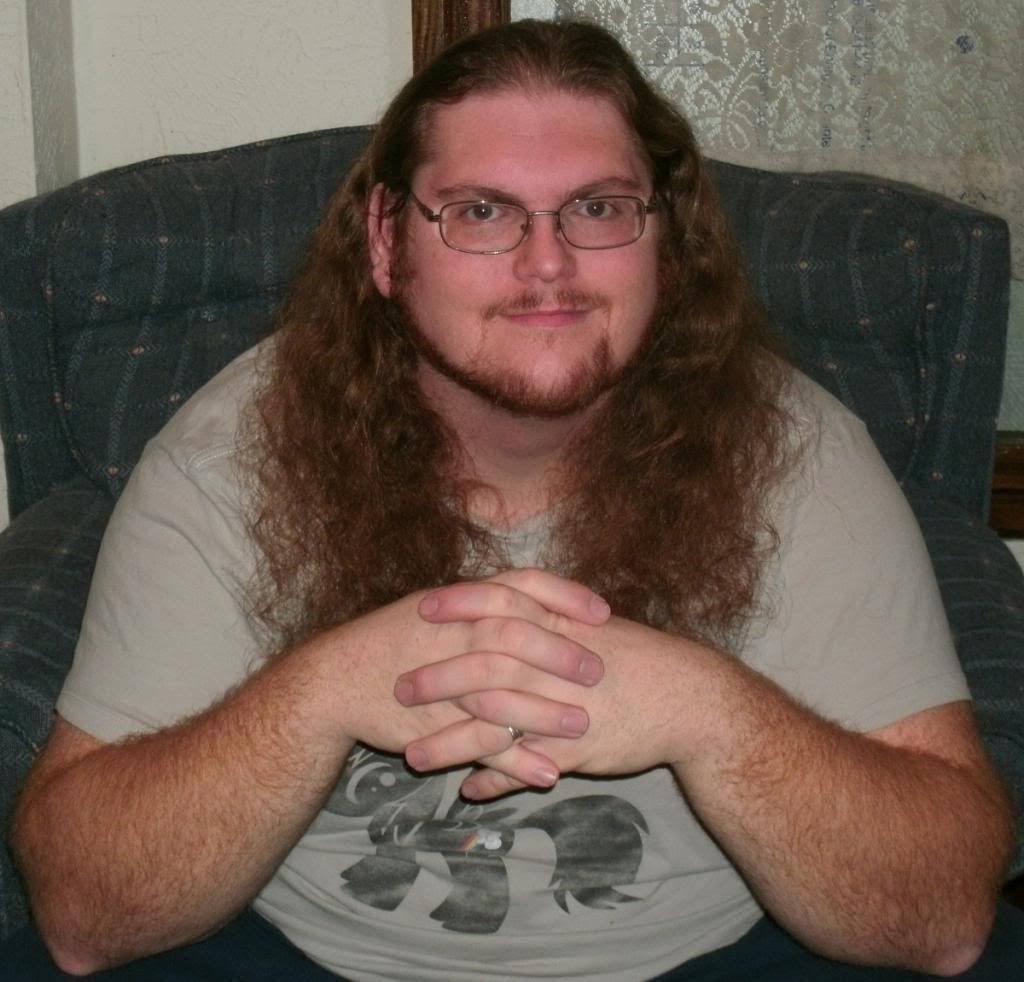 Hm, what is there to say? I'm a Brony. I love the show. I can really identify with some of the characters. I love how off-the-wall and random Pinkie Pie is. I grew up in the country, so I see a lot of my upbringing reflected in Applejack. And I relate so much with Fluttershy, because I have trouble meeting new people, and sometimes feel like just hiding in a corner somewhere.
I've really come into my own, though, thanks to this site, and the power of friendship.
I love all you guys. It's my nature, I guess. This place feels like family to me.
I'm one of the older bronies on the site, so I have apparantly accumulated some amount of life experience, which I will gladly dole out as advice. Should you need to talk to somepony about something, just give me a yell. I consider myself a bit of a "Big Brother Brony".
I also love to talk about my hobbies, which include:
Making dolls (or action figures) out of acrylic craft Poms, called Pomheros, or Pomponies. (see my gallery)
I like to come up with story ideas and characters (though I never seem to follow through with any writing).
I am, however, working on a fanfic, and hope to finish it.
I like Legos, and have a ridiculous collection in a special room in my house.
I like old school paper-and-dice RPG's. Bublegum Crisis (the fuzion engine is great to adapt to other settings), and I've dabbled in Rogue Trader. I also like Heroquest and Warhammer Quest.
I was big into video games growing up, but not as much anymore, though I still pick it up now and again.
I read comics, though als not as much as I used to.
Genres I like: Sci-fi, Fantasy, Horror (especially the Zombie Apocalypse stuff), Comedy.
Other stuff about me:
Been mared for 8 years to Quill. She's been my best friend for nigh on two decades, now.
Make office furniture for a living.
Have a roommate, or, as I like to say, a roombrony (Pepper Snap). He lurks around here from time to time.
Love Christmas.
Guess that's me in a nutshell. I could go into much detail about all of this stuff, but this nutshell is a bit uncomfortable to stay in too long.
If you want to talk, you can send a PM, I'm on chat in the evenings usually, and I frequent the forums.
Till then, stay gold, Ponyboy.
---
Community Stats
Group

Sea Pony

Active Posts

3745

Profile Views

12212

Member Title

Big Brother Brony

Age

35 years old

Birthday

April 18, 1980

Gender

Male

Location

Central Ponsylvania

Interests

crafts, toys, creativity

Favorite Pony

Cheerilee
1476
Lawful Girly
Viewing Profile: Cinnamon Groove